Want to know about Golang?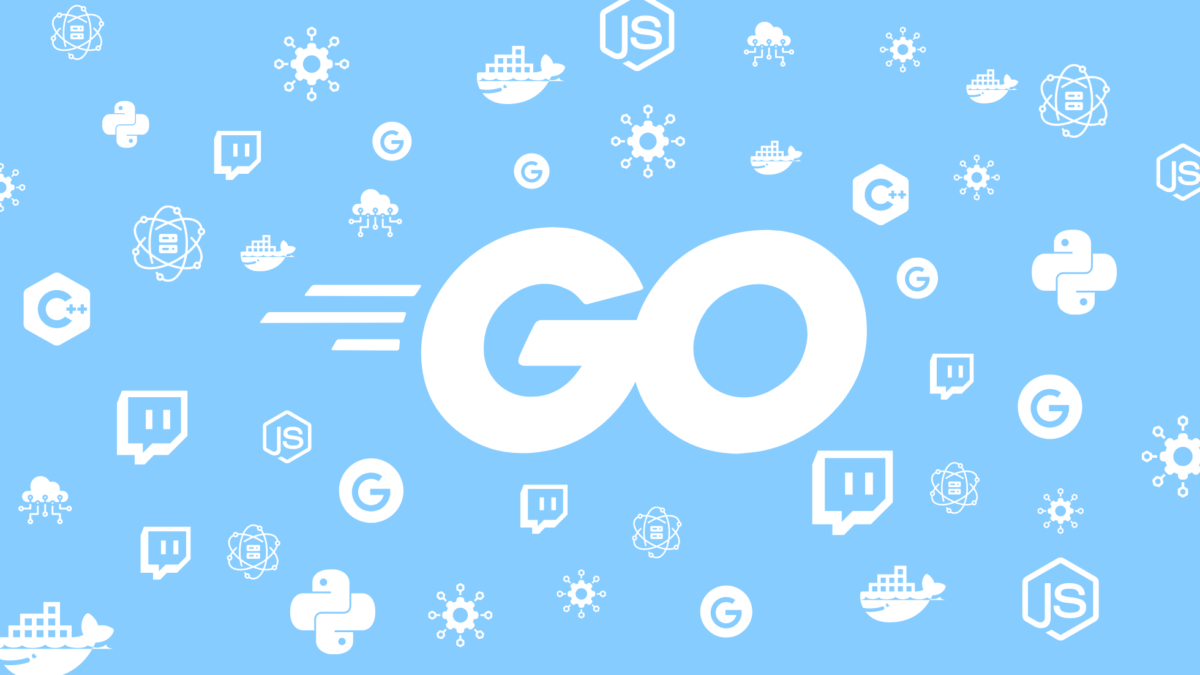 Google created the open-source programming language Go, also known as Golang or Go language. Software developers use this programming language to create cloud and networking services, web applications, and other software in a variety of operating systems and frameworks.
Go is an explicit, statically typed programming language modeled after C. It is a very popular language for writing microservices and other applications due to its quick startup time, low runtime overhead, and ability to run without a virtual machine (VM). Golang is also used for concurrent programming, which is a way to do multiple things at once, either in a different order or in a different order.
Python's productivity and relative simplicity served as inspiration for the Go language. For effective dependency management, it makes use of a collection of packages and goroutines or lightweight processes. It was created to address several issues, including cross-language development, slow build times, uncontrolled dependencies, effort duplication, and difficulty writing automatic tools.
History of Golang
Google developed Go to provide an alternative to C++ and address its software engineering issues. Additionally, given the increasing popularity of multicore processors at the time, a language with higher productivity levels was required.
In 2007, Google began developing Go. Go's creators wanted to create a programming language that was more user-friendly while still maintaining the useful features of other languages like C++, Python, and JavaScript. In 2009, Go was made public as an open-source project where members of the community could work together on ideas and code. In 2012, version 1.0 was made available.
New updates and features were added over time, including generics in 2022. Go's use by well-known businesses like Google, Dropbox, MongoDB, Netflix, SoundCloud, Twitch, and Uber has increased its popularity.
Golang's advantages
speedy execution and compilation
does not require a VM
portability
concurrency
Easily coupled systems are made possible by interfaces
automatic collection of garbage
safety for memory
autonomous mistake taking care of
numerous pre-installed libraries.
Applications for GOlang
Go's goroutines feature facilitates concurrency by allowing functions or methods to run simultaneously. Goroutines are linked together by channels (complimentary feature).
Go is best suited for backend developers. Developers can handle a lot of requests on the server side with little memory use thanks to the language.
Container services: Go is used by container services like Docker and Kubernetes due to its portability and concurrency.
Cloud and Network services: Distributed functions and cloud services all benefit from Go's concurrency features and API ecosystem. Go is used to build APIs and high-performance web servers for cloud services like Terraform and OpenShift. Go is used in the Lightning Network of Bitcoin and other complex blockchain technologies.
Web services: Netflix and Twitch can build server-side architecture and web services thanks to the Go standard library's Hypertext Transfer Protocol server.
Command line interfaces: Go's straightforward syntax, short runtime, open-source code packages, and substantial standard library are utilized by companies like Terraform and OpenShift to create command-line interfaces.
Utilities: Because of its minimal compilation, Go programs can be easily redistributed and launched quickly. Because of this, Go is excellent for developing tools like access servers like Teleport.
Microservices: The Go language is very popular for writing microservices due to its quick startup time, low runtime overhead, and ability to run without a virtual machine. Uber and the BBC, along with other big names utilize it.
Data Science: Because of Go's concurrency and memory management, data scientists can process and analyze large data sets concurrently. In machine learning, Golang and its libraries are also useful in building predictive models and other things.
How Golang is different from other programming languages?
In comparison to other programming languages, Golang offers a novel alternative: In contrast to some of the more common languages, Go's primary design objective is to make quick compilation easier.
C++:
Go improves memory safety and memory management while simultaneously reducing runtime errors and dependencies. Because it uses manual memory management, C++ does not do all that.
Go syntax is simpler and more up-to-date than C++'s.
In contrast to C++, which relies on threads and locks, Go has built-in concurrency support through goroutines and channels, making it easier to write concurrent and parallel code.
C++'s standard library is larger than Go's.
Ruby:
Ruby's syntax is more complex than Go's.
Go's static type system aids in error detection during compilation. Ruby can take longer to compile because it needs an interpreter to run and compile code.
While Ruby relies on threads and locks, Go uses built-in concurrency, making it better for concurrent code.
Ruby's standard library is larger than that of Go.
Java:
Go's syntax is simpler than Java's.
Java, which runs its code in a virtual machine, is generally slower than Go's runtime and compilation speeds.
Java relies on threads and locks, whereas Go uses concurrency built-in.
Go's standard library is smaller than Java's.
Python:
Python is an object-oriented, imperative, functional, and procedural language, whereas Go is a procedural, functional, and concurrent language.
Go supports concurrency. Python, on the other hand, lacks any built-in concurrency mechanism.
Python is a popular programming language used to solve data science issues, while Golang is an excellent choice for system programming.
Go doesn't have an exception-handling feature like Python.