Uplift your business idea with the iOS and Android app development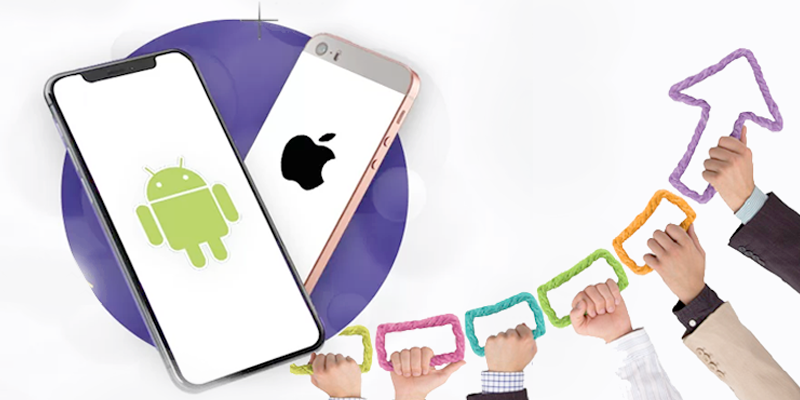 In this fast-paced world, we see severe competition in every walk of life. Success is all too rare and failures can be unpredictable. The general business management dynamics and software development enterprises undertaken by small to medium businesses face identical difficulties, too. There appears to be plenty of pressure and uncertainty in the global business landscape.
In the olden days, customers used to ask about your office address, now they ask about the mobile app for your business. It doesn't matter if you own a B2B, B2C, or another kind of business, having a mobile app is as crucial as having an office building. People are realising this and the Android and iOS app development services are on the rise. The numbers say that the total number of Mobile Apps downloaded in 2022 will be north of 250.0B.
What a Mobile App will do for your business & Why it is worth investing in Mobile App Development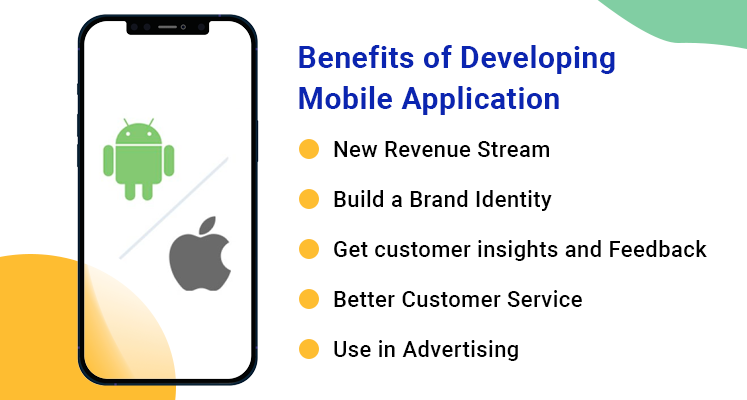 1. New revenue stream
Before mobile apps, the sales are done out of physical stores or offices at a typical business. Even though these businesses have transitioned slowly over the past few decades to websites, the chances that you are reaching the customer directly are still thinner as the average user is not in front of their PC most of the day. Hence, to reach the customer 24/7, a mobile app is most reliable. The Mobile app provided by the best Android and iOS app development service enables the customer to quickly avail of the product from the palm of their hands and provides a viable, simple, and extensive revenue stream for the business with minimal cost.
2. Build a brand identity
You are doing it wrong if you are not building your brand identity. Streamlined marketing is crucial to make people aware of your business across user demographics. An average user should be able to recognize you as the go-to destination based on the availability and reachability of your business. A mobile app provides this sense of presence to the customer by being available on their mobile phones all around the day. This produces the image of a readily accessible, available, frequently approached platform associated with a brand image.
3. Get customer insights and feedback
It is important to get to know your customers, their shopping trends, and their financial behaviours. But building out their digital personas based on their online behaviours is a passive, tedious, and time-consuming task. With mobile apps, this feedback is within your reach. The data you can gather potentially includes users' search history, browsing patterns, as well as their specific requirements, and past feedback from a single source. This data collection can be further analyzed with Machine Learning and it can provide you with valuable insights into the market trends.
4. Better customer service
Who doesn't love prompt and reliable customer service! A quick response to user queries and fast service is what users always look for. Gone are the days of traditional methods such as websites, helpdesks, or call centres. Their communication cycle gets prolonged and delayed. This delay can be reduced by mobile applications which let users talk with assistants directly. Further, with the help of AI, this can be automated with Chatbots as well.
5. Use in advertising
A business can not survive if it doesn't constantly reinvent itself by keeping up with new ideas to get new clients and earn their engagement. A mobile app is a perfect fit here, it can be used for sending notifications, news, promotions, and coupons to consumers through a single medium. Based on the customer's feedback, various algorithms can be used to streamline the advertisement strategy.
What you should be looking for while wiring an App Development Company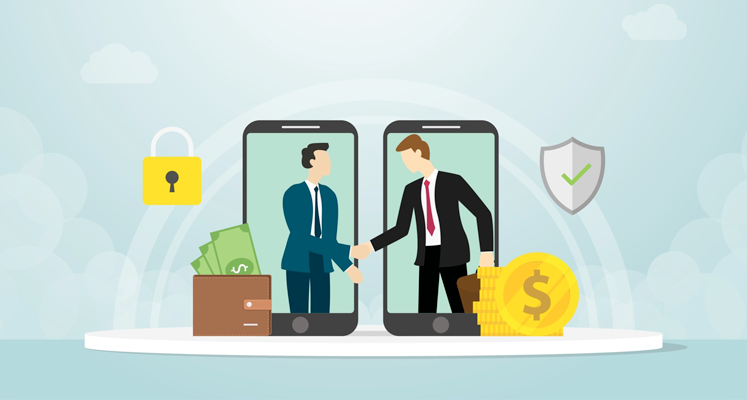 If you're searching for a reliable iOS and Android app development company in India then we're right here to help you out with our veteran teams of Android and Apple app developers.
It goes without saying that the conflict between different mobile OSs is not quite smooth. On top of that, there are a plethora of mobile devices with different hardware and screen sizes serving different industries and user segments. There is natural confusion if one should be hiring flutter developers or Native developers. Most businesses fail to consider these stakeholders and pay heavily for their failure to consult experienced mobile development teams.
One always needs to keep in mind these factors and take appropriate measures to avoid these problems that could impact the user experience or the expected business outcome. This pitfall can be potentially avoided by hiring a well-established company to analyze your business requirements and if you should look into hiring a Flutter developer, React Native developer or Native developer for your Android and iPhone app.
1. Looking for a company that delivers
One of the main advantages of hiring a well-established mobile app development company is that they can provide complete app development services, which include handling all the necessary steps in the development of an app.
Most companies have many expenses that they have to deal with, such as employee salaries, infrastructure maintenance, and software costs. While a newly established firm may have a constrained budget, it can benefit from hiring a well-established company in terms of a great quality mobile app that will be beneficial in the long run.
2. Efficiency has no price
Professional mobile app development companies can handle many types of problems that may occur during the course of a project and that small or inexperienced company will be completely derailed. For instance, they can handle a sudden change in the design of an app without losing the user experience while an inexperienced company may not be able to handle the setback efficiently.
They can also predict future trends and risks, which can help prevent you from getting stuck with unnecessary expenses. Krishna Innovative Software Pvt Ltd, the iOS and Android app development Company offer a complete all-around solution for Native, React Native and Flutter app development services that you can avail of and get a state-of-the-art mobile app for your business.